GA 1 - 2 - 3 - 4 - AP 1 - 2 - 3 - 4 - 5 - NT 1 - 2 - 3 - 4 - 5 - 6 → Vol.1No.2

Vol.1, No.1, NT2
Seal Welding of PWSCC at J-Weld of Reactor Vessel Head Penetration Nozzle
THE KANSAI ELECTRIC POWER CO., INC.
MITSUBISHI HEAVY INDUSTRIES, LTD.

KEYWORDS:
PWSCC, Reactor vessel head, J-weld of penetration nozzle, Alloy 690, GTA welding, Seal welding
1. Technical summary
Classification
(I: Inspection, II: Repair, III: Replacement, IV: Preventive Maintenance, V: Others)
(1)Alloy 600 has sensitivity to SCC in PWR primary water (PWSCC). PWSCC to give rise to leak occurred at J groove weld (J-weld) of reactor vessel head penetration nozzle. As repairing, overlay welding with Alloy 690 was done over whole the J-weld with Alloy 600 to seal the crack and to prevent PWSCC.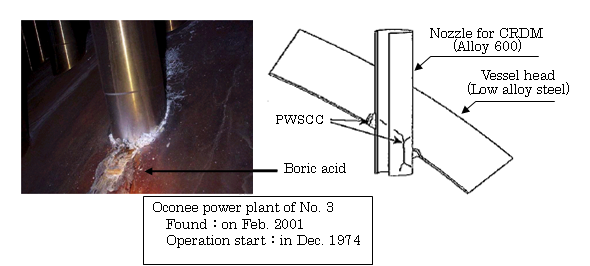 Fig. 1 An example of PWSCC (in USA)
(2)Specific features
Seal welding in the air
Remote controlled GTA welding equipment was developed for working in high dose environment.
ECT inspection equipment was also developed for the J-weld.
No leakage in plant operation for more than two years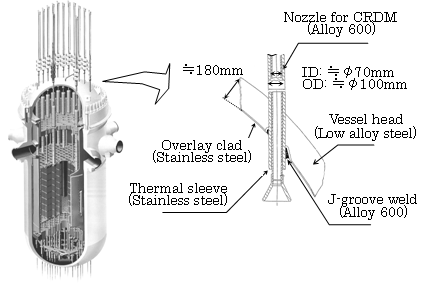 Fig. 2 J-weld of reactor vessel head penetration nozzle(PWR)
2. Scope
| | | |
| --- | --- | --- |
| (1) Components | : | Reactor vessel head of PWR |
| (2) Location | : | J-weld of reactor vessel head penetration nozzle, in case which the structural integrity is possible to be kept. |
| (3)Object material | : | Alloy 600 (High Nickel Alloy) |
| (4)Seal welding | : | Remote controlled GTA welding with Alloy 690 |
| (5)Atmosphere | : | In the air |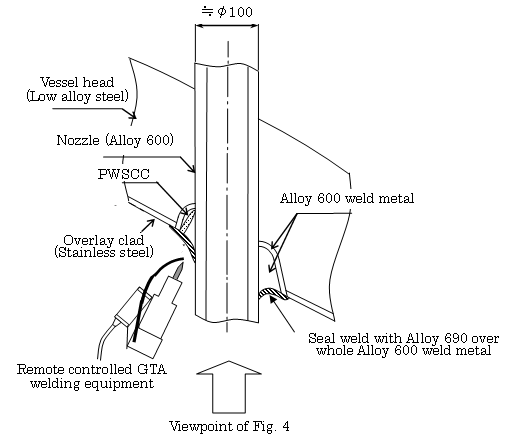 Fig. 3 Conditions of the seal welding
3. Features
(1)Mitigation of PWSCC propagation by separation from environment
(2)Prevention of reactor coolant leakage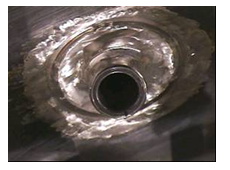 Appearance of seal welding over whole J- weld with penetrated PWSCC
-Mitigation of PWSCC propagation & propagation of reactor coolant leakage-
Fig. 4 Effect

4. Examples of Application
Reactor vessel head of Ohi nuclear power plant No.3 in 2004
5. Reference
Ito and Kameyama, "Trend of PWSCC in Nuclear Reactor Vessel Head Penetrations" Japan Society of Maintenology, 2005.
6. Contact
Japan Society of Maintenology (ejam@jsm.or.jp)