Japan Column
August 17, 2010 (Last update: Dec. 28, 2010)
JSM 7th Annual Conference at Omaezaki, Shizuoka
Day Two (July 14, 2010)
Chair: Toru OTSUBO (TOSHIBA CORPORATION) and Kenichi HAMAZAKI (Kansai Electric Power)
This session was organized for EJAM, the on-line journal published by JSM since last May. Five articles regarding state-of-the-art maintenance technologies in Japan were introduced.
Abstract
One year has passed since Electronic Journal of Advanced Maintenance (EJAM) was started on the website of Japan Society of Maintenology (JSM) May 25th, 2009. "New Technology" (NT) is one of the EJAM categories, and introduces widely advanced techniques developed or modified for maintenance. Twenty-two NT articles have been introduced on EJAM website so far as of May 25th, 2010. This report describes the concept of NT, general features of NT articles, actual performance and future wishes for NT.
Keywords
EJAM, New Technology, Maintenance technology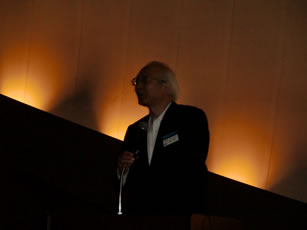 Fig. 13 A keynote presentation by Prof. Nomoto, an editor-in-chief of EJAM New Technology, on [F-3] "EJAM session"
Reference:
Proceedings of JSM 7th Annual Conference, p.335-p.339, Omaezaki, July 2010 (in Japanese).
Back to top