Vol.1 No.1 ← GA 5 - AP 6 - 7 - NT 7 - 7(1) - 7(2) - 8 - 9 → Vol.1No.3

Vol.1, No.2, NT7
Water Jet Peening
Technology for Preventing Stress Corrosion Cracking
by Using Cavitations

Hitachi-GE Nuclear Energy, Ltd.
Mitsubishi Heavy Industries, Ltd.

KEYWORD:
water jet, peening, stress improvement, SCC, reactor internals
Classification
(I: Inspection, II: Repair, III: Replacement, IV: Preventive Maintenance, V: Others)
What is WJP?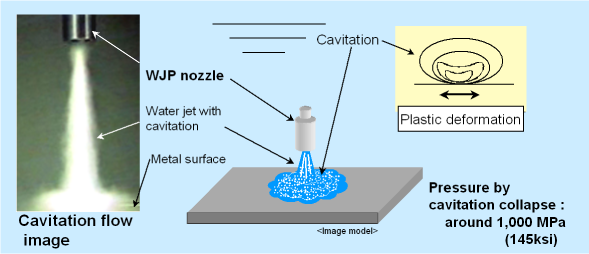 Fig. 1 Mechanism of residual stress improvement with WJP
Water Jet Peening (WJP) is a kind of peening methods using cavitations and is known as one of the most successful underwater peening methods to the reactor internals in BWRs (Boiling Water Reactors) and PWRs (Pressurized Water Reactors) in Japan. It is known that causes for Stress Corrosion Cracking (SCC) are categorized into three and SCC potential can be mitigated by removing or reducing at least one of the three; aggressive environment, susceptible material and tensile stress. WJP reduces residual tensile stress and puts the surface and near-surface layer in high compression to mitigate SCC potential.
A schematic mechanism of residual stress improvement with WJP is shown in Figure 1. When highly pressurized water is injected into water through a WJP nozzle, the high-speed water jet generates cavitations. The cavitations in the water jet collapse after a moment, then the intensive pressure wave is generated by the collapse. By controlling the parameters shown in Figure 2 so that the collapse happens on the metal surface optimally, compressive stress appears on the surface because plastic deformation generated by the intensive pressure wave is elastically constrained by surrounding metal.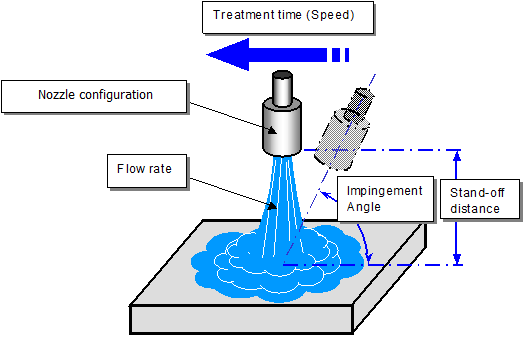 Fig. 2 Essential variables of WJP (Parameters to be controlled)
For More about WJP...
[Vol.1 No.2 NT7(1)] "The Water Jet Peening for Reactor Internals Technology for Preventing Stress Corrosion Cracking by Using Cavitations"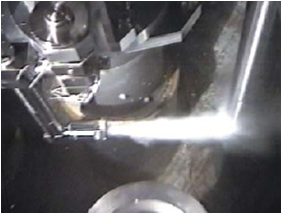 (EJAM Vol.1 No.2 NT7(1) Fig. 1)
[Vol.1 No.2 NT7(2)] "WATER JET PEENING AS RESIDUAL STRESS IMPROVEMENT METHOD FOR ALLOY 600 PWSCC MITIGATION"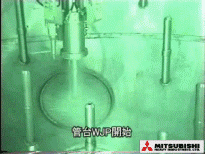 (EJAM Vol.1 No.2 NT7(2) Fig.5)
Contact
Japan Society of Maintenology (ejam@jsm.or.jp)