Vol.1 No.3 NT13 (Nov., 2009) SheetA
Core shroud crack Removing Method
by Electric Discharge Machining
Hitachi-GE Nuclear Energy, Ltd.
1. Features of EDM
Electric Discharge Machining is a general method for surface machining of material, hole drilling, and sectioning by electric discharge between machined body and electrode. The external mechanical load is not acted on the machined body. In addition, machining of complex geometry is possible by selection of shape of electrode.
2. Crack removing by EDM at outer surface of core shroud
When cracks are found on outer surface of core shroud, EDM is used from outer side of shroud. The outline of equipment of EDM and mockup test results are shown in Fig. 1. In repairing case of outer surface of shroud, it is necessary that EDM head should be accessed around repairing locations without interfering with jet pumps installed at annulus space between vessel wall and shroud. So, thin type of equipment is developed and used.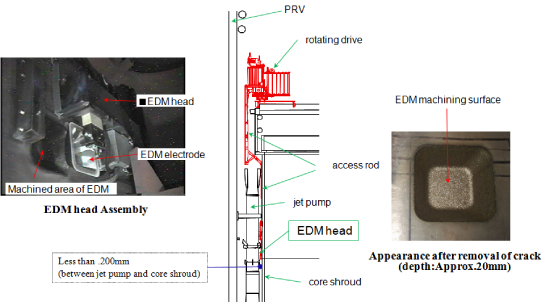 Fig.1 Outline of EDM equipment for core shroud repair
Contact
Japan Society of Maintenology (ejam@jsm.or.jp)