Vol.1 No.2 ← GA 6 - 7 - AA 8 - 9 - NT 10 - 11 - 12 - 13 → Vol.1 No.3

Vol.1, No.3, NT10
Hydrogen Water Chemistry During Start-Up (HDS)
The Japan Atomic Power Company (JAPC)
KEYWORDS:
Hydrogen injection, HWC, SCC, Environmental Mitigation, ECP
1. Technical summary
Classification
(I: Inspection, II: Repair, III: Replacement, IV: Preventive Maintenance, V: Others(Operation Management))
Hydrogen Water Chemistry During Start-up (HDS) is an improvement of operation management of BWR power plants to mitigate environment for SCC by injecting hydrogen during plant start-up process.

Hydrogen is injected through the reactor water clean-up system (CUW), considering the flow rate, controllability and cost-effectiveness. Hydrogen injection rate is controlled to cover the minimum hidrogen injection rate determined such that the Electrochemical Corrosion Potential (ECP) is maintained below a threshold value of -230mV vs. SHE at a temperature of 280 ℃ that ensures that SCC is suppressed. It is beneficial for plant owners that required hydrogen injection rate is small enough so that facilities for hydrogen injection during start-up remains simple and downsizing, compared to those for HWC during normal operation.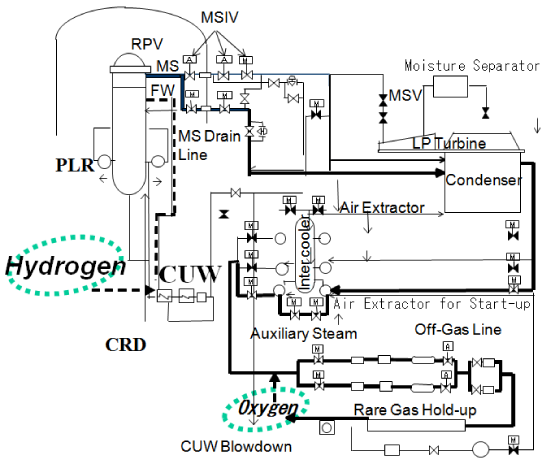 Fig.1 Hydrogen Injection During Start-up



Fig.2 Hydrogen Injection Control for Boiling and Non-Boiling Conditions

2. Scope
(1) Components
BWR core internals, such as core shroud, shroud support, jet pump, core spray piping, CRD housing and stud-tube, ICM housing, and so on.

(2) Materials
Both base metal and weld of austenitic stainless steel and high nickel-based alloy

3. Features
(1) Mitigation for SCC Initiation
Dynamic strain (strain rate), high-susceptibility temperature region for materials and oxidant species during start-up without HWC may accelerate SCC initiation. HDS is a technology focusing on mitigation for SCC initiation.

(2) Simple and Small Facilities
The hydrogen volume necessary to suppress the oxidant concentration during start-up is much smaller than the amount injected during normal plant operation. The injection equipment can be designed as a simple, small scale system. Therefore, HDS introduction does not represent a significant cost in terms of initial investment or operation.

4. Examples of Application
JAPC has introduced HDS in Tokai Unit 2 (BWR-5). ECP measurement at bottom drain line was also performed at first trial. The evaluation result shown in Fig.3 demonstrates that ECP during start-up was remarkably improved from the original NWC condition.
Fig.3 Suppression effect of SCC initiation

5. Reference
[1] A. Abe et.al., ANS, Nuclear Science and Engineering: 149, pp312-324, 2005
[2] K. Dozaki et.al., Asian Pacific Corrosion Forum 2009, s09a108, May 22, 2009
6. Contact
Japan Society of Maintenology (ejam@jsm.or.jp)